In the city of Drammen, Norway, another passage of the existing railroad tracks was required during the works of Bane Nor. They are planning the construction of 10 km of double-track from Drammen to Kobbervikdalen, as part of the ongoing modernization of the Vestfold Line. The project is complex, with extensive civil works, multidisciplinary technical railways works, and a number of demanding construction phases.
Janson Bridging was asked by the SVV to design and deliver a temporary footbridge to cross three railroad tracks with a temporary bridge.
Janson Bridging has provided the footbridges, including ramps, platforms and special provision for sheeting and lightposts.
Projectdetails
Oplossing
Voetgangersbrug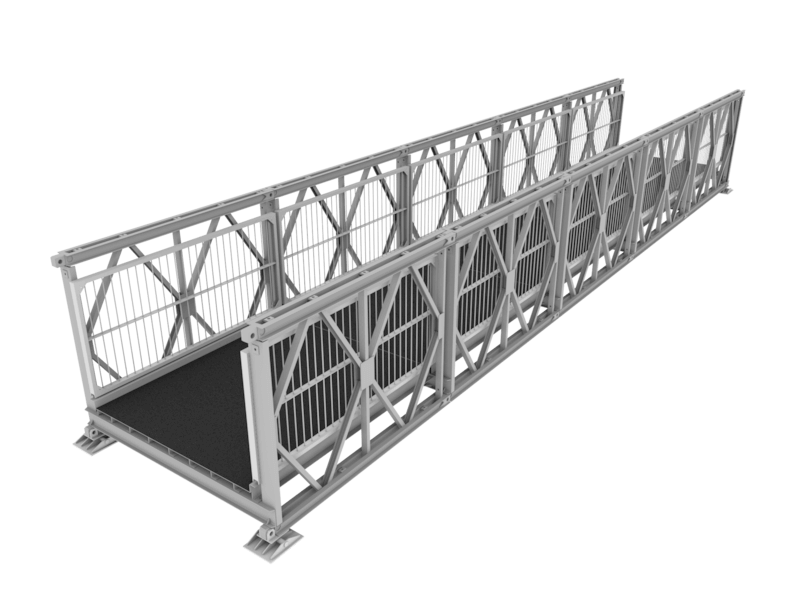 Uitgelicht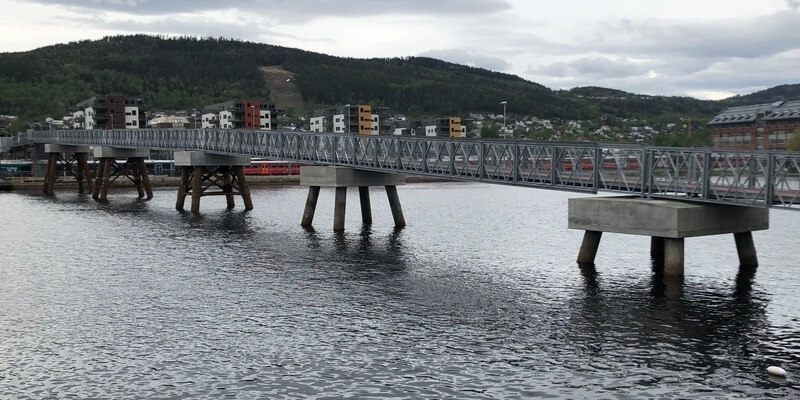 Project
In 2020 Janson Bridging Norway AS was asked to work out a technical and commercial proposal for the foot bridge over the railway and a connection foot...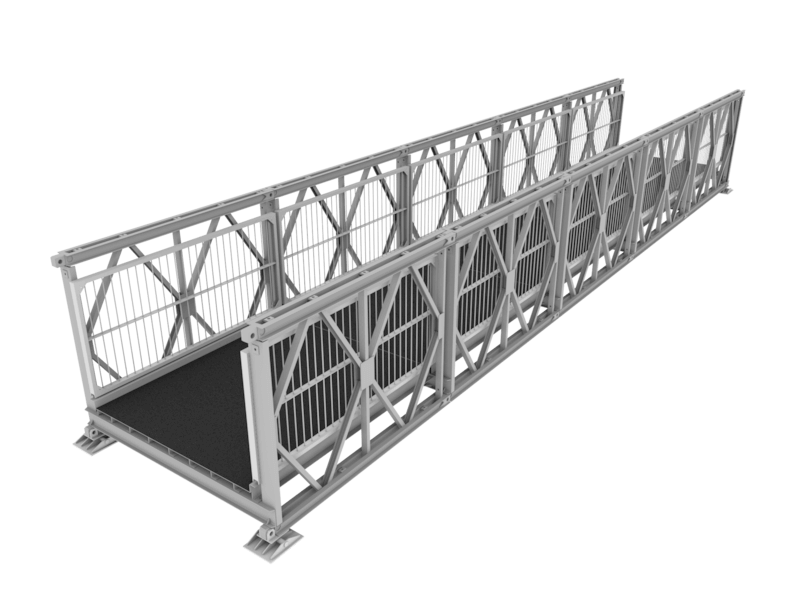 Oplossing
Voetgangersbrug (JPB-P)
Jansons lichte verkeersbruggen worden ingezet voor licht verkeer, met name voor fiets- en voetgangersbelastingen. Eventueel kan een incidenteel voertu...