Temporary pedestrian bridge
On 29 October, the Janson Bridging Belgium team installed a temporary pedestrian bridge next to the damaged Meulestedebrug in Ghent.
The bridge was damaged by a collision with an inland vessel on October 24. Due to the rapid intervention, nuisance has been limited for cyclists and pedestrians.
Project details
Solution
Pedestrian bridge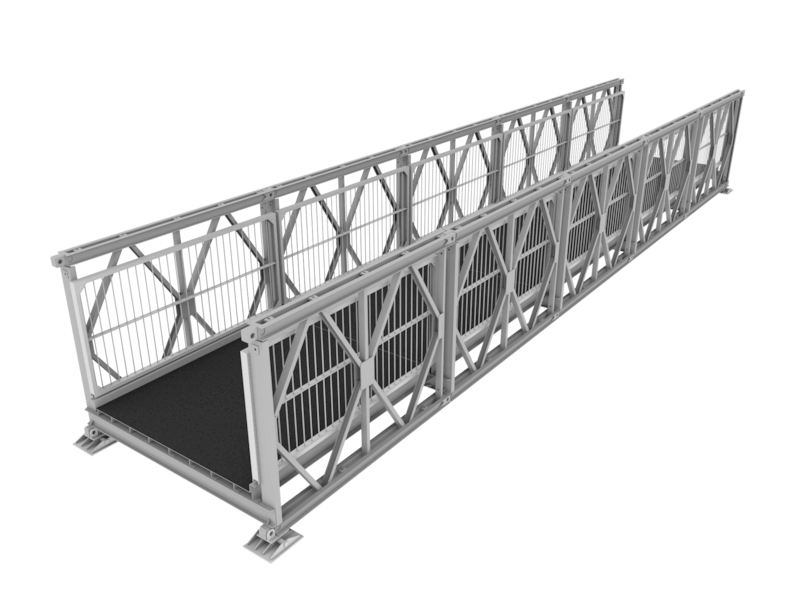 Highlighted
Solution
Pedestrian bridge (JPB-P)
Janson's light traffic bridges are deployed for light traffic, mainly for bikes and passenger loads. It is also possible to sometimes allow a vehicle...